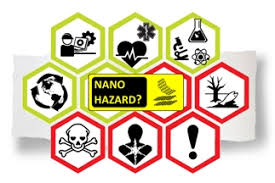 Since launching INSCX at the NanoMaterials 2010 conference in London, we have promoted the responsible exploitation of nanotechnology to meet both societal and commercial interest. The Exchange has long worked closely with official regulatory agencies, standards and toxicology institutes to offer producers and downstream users of engineered nanomaterials cost-effective access to develop commercial standards and assess toxicology and hazard identification expertise.
To promote collaboration between industry and official regulation agencies, 2012 witnessed the Exchange launched the only real-time global Track/Trace (DAS) system for engineered nanomaterials, providing means to reverse audit a 'cradle to grave' lifecycle analysis of ENMs from fabrication to end use. Going forward, our aim remains to assist members to safely develop and market nanomaterials and nano-enabled products which meet regulatory requirement and safe practice. Through our partners we support enterprises from SME, large-scale manufacturing, R&D, and downstream users of nanomaterials, offering tailored toxicity testing for product stewardship and regulatory compliance. This unique and integrated approach offers a comprehensive "one-stop" for users requiring a bespoke solution to their toxicology/hazard assessment need often involving an initial on-site overview conducted by experts in the field.
To request/ enquire concerning toxicology and hazard identification services offered by the Exchange, please complete and submit your enquiry below.